IS IT SAFE TO BUY USED AUTO PARTS?
Around 64% of the 900 or so Canadian auto parts manufacturing establishments are located in Ontario. (1)
With the City of St. Catharines being in such a prime high traffic area of the province, there is no shortage of used auto parts options right close to home.
We have covered the reasons WHY to buy used auto parts in an earlier article but we failed to answer the more fundamental question of is it SAFE to buy used auto parts.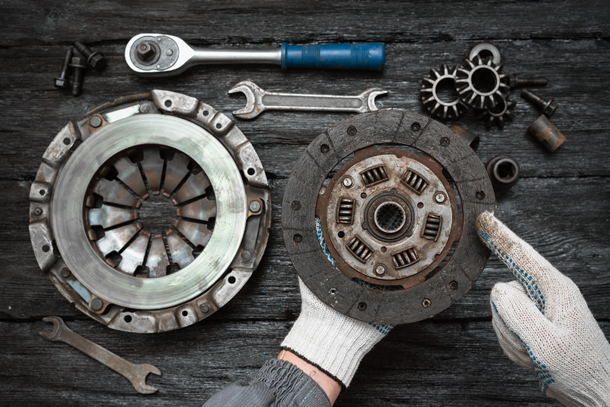 FIRST, WHAT IS CONSIDERED A USED AUTO PART?
Used auto parts, also known as re-purposed, salvaged, reconditioned or recycled auto parts, are just as they seem; auto parts that have been previously used on their original vehicle that are now intended for use on a different vehicle.
All sorts of different auto parts can be used again to give them a second (or third or fourth) life including, but not limited to:
Body (hoods, bumpers, doors)
Interior (seats, consoles)
Steering & Suspension
Brakes
Transmission
SO, IS IT SAFE TO BUY USED AUTO PARTS?
If you're buying used parts from the right auto recycler, yes!
As a registered member of the Ontario Automotive Recyclers Association we ensure the quality and reliability of any used part we sell.
Every used auto part is tested and inspected and only those that meet strict guidelines become available for resale.
Even more than that, you can be comfortable knowing that the used parts you're buying are the genuine and original made to the manufacturers specifications.
Whether it's newer model parts or hard to find auto parts, they will be guaranteed to fit your vehicle when the right match is made.
USED AUTO PARTS VS. NEW AUTO PARTS
Other than them being tested and guaranteed to fit your vehicle, the biggest pro's to buying a used auto part over a new auto part is the fact that they're a fraction of the price, better for the environment and will help you extend the life of your vehicle.
If your vehicle is in need of a replacement part, we feel you should always consider a used part first. Only if you're unable to locate the part you need from a salvage supplier should you buy a new auto part.
When it comes to used auto parts, they're:
Cheaper
Safe
Sometimes the only option available
Rectangle Auto Supply proudly offers quality used auto parts and used tires all over southern Ontario including St. Catharines, Thorold, Lincoln, Niagara on the Lake, Welland, Fort Erie, Port Colborne, Grimsby, Pelham, Hamilton (and more).
SOURCES:
1 - NRCAN.gc.ca

Help keep our roads safe by sharing this page: